Final Year Engineering Projects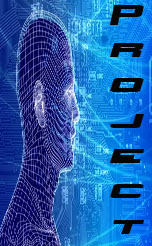 Final Year projects are the basic implementation of all the learning and skills of the students. It reflects the entire engineering career of the students. It also plays a vital role in technical interviews as the interviewer shows a keen interest in the final year project of the students. Our objective is to help students develop projects which helps them to gain an in depth knowledge of technology and its functioning. And this in turn helps them obtain appreciable grades and to sail through interviews to get their dream jobs.
Key Benefits :
Innovative project ideas
Unlimited theory classes.
Well-equipped practical classes where student can comfortably work on their projects.
Well versed materials for reports like: sample codes, circuit diagram, tutorials, ebooks, complete report, reading materials, datasheets, etc.
Doubt clearing classes.
Some frequently asked questions by externals.
Free Resume Building Classes
Free Placement Assistance